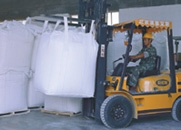 Our company is a joint-stock enterprise specialized in producing disinfectants, medical intermedia and other raw materials. The mail products are tris(2-Hydroxyet hyl) Isocyanurate , 3-chloropivaloyl chloroide , calcium hypochloride ,iso-cyanuric acid and its series including sodium dichloro isocyanurate and trichloro iso-cyanuric acid . The products are sold well in China and exported to more than ten countries and regions such as Europe, America, Southeast Asia and so on.
The company is located in Jiaonan city, Shandong province, near to Qingdao Port, enjoying convenient transportation. All above provid the guarantee to timely shipping.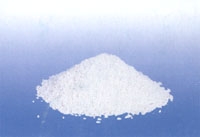 Cyanuric Acid
Chemical Name: 2,4,6-trihydroxyl-1,3,5-triazine
Other Name: isocyanuric acid, tripolycyanic acid
Molecular Formula: C3H3N3O3
Molecular Weight: 129.1
Property: odorless white powder or granule
Main Technical Index:
Specification: powder, granule
Content(dry base): 98.5% 98.0%
Moisture: 0.5%
Residue on Ignition: 0.1%
Cyanuramide: 0.5%
Particle Size: fine powder, 8-30mesh, more than 95% passed
Uses: used to produce cyanuric acid bromide, chloride, bromochloride, iodochloride and cyanurate series; mainly used to synthesize new-type bactericides and disinfectants, water treating agent, bleaching agent, chlorating agent, brominating agent, antioxidant, paint, coating, selective herbicide and metal cyanation moderater; also directly used as chlorine stabilizer for swimming pool, flame retardant for nylon, plastic, polyester and additive for cosmetics, in the synthesis of special resins, etc.
Package: 25kg/plastic woven bag, ton-bag packing(powder); 25kg/plastic woven bag, 50kg/paperboard barrel(granule).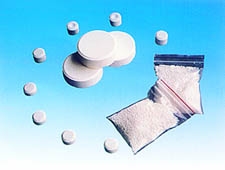 Sodium Dichloro Isocyanurate(DCCNa) Molecular Formula: C3O3N3CL2Na Molecular Weight: 219.95 Physical and Chemical Properties white crystalline powder or granule with a special pungent odor. Melting point: 240-250?;easy soluble in the water and difficult to dissolve in the organic solvents. Quality Index Effective Chlorine: 60%, 56% PH (1% aqueous solution): 6.5-7.0 Solubility (25?): 25g/100g Water-insoluble Matters: 0.1%
Trichloro Isocyanuric Acid

Physical and Chemical Properties

Chemical Name: trichloro isocyanuric acid(TCCA)

Specification: ZBG16009-89

Effective Chlorine Content90

Molecular Formula: C3O3N3Cl3

Properties: white crystalline powder or granule with the pungent odor of hypochlorous acid; Specific gravity: 0.96; The solubility in the water: 1.2g/100g(25), to decompose when meeting with acid or alkali.

Appearance: white powder, granule, block(cake) and other specification.

Package: for powder, packed in woven bag lined with plastic film bag, net weight: 50kg/bag; for other specification, decided by clients themselves.
Click Here Edit Paragraph Content